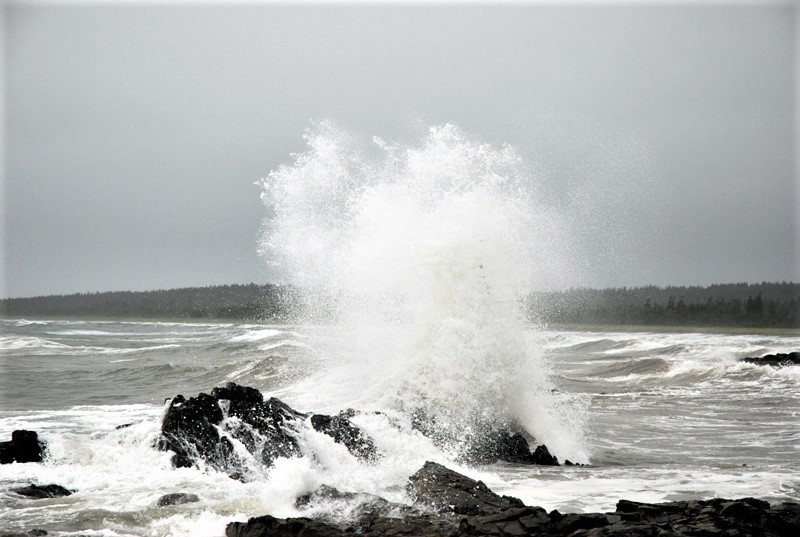 Located on Cape Breton's south-eastern shore, Point Michaud extends into the Atlantic and is bordered by the pebbly western and the sandy eastern beaches. Point Michaud Provincial Park occupies the eastern end of the eastern beach and includes a picnic area, change houses, and latrines.
Michaud Point offers stunning scenery, secluded coves, and bird and seal watching. The sandy eastern beach is the centre for surfing lessons, sandcastles, swimming, and shell gathering. Its 2 km length assures plenty of peace and quiet even at the peak of summer.
Point Michaud is part of the L'Ardoise and Lower L'Ardoise community, an old Acadian settlement with roots extending to Fortress Louisbourg and to the Grand Derangement. Originally primarily a fishing community, it still boasts an active fishing wharf and some of the finest lobster and crab in Nova Scotia. A locally run lobster pound keeps the catch fresh and readily available throughout the season.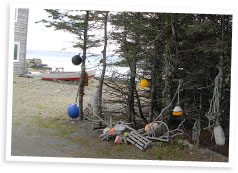 Birding
Hiking
Cross-Country Skiing (ski along the beach when we have snow!)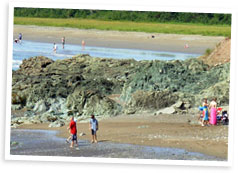 At any time of year, you'll be watching the surf, taking photographs, walking the beach, or sitting by the windows, reading and enjoying the peace and quiet.